​

ADTRAN
Jimmy Craig
Adtran is a leading global supplier of open, AI-driven fiber networking solutions. Our comprehensive portfolio spans from the metro core to the customer premises, enabling communities to deliver Gigabit broadband to every home and business. With unprecedented levels of infrastructure funding available, Adtran's solutions are helping thousands of communities unlock their potential and build a brighter, more connected future.
For more information, visit
​

CALIX
Our mission at Calix is to enable you, our customer, to simplify your business, excite your subscribers, and grow your value. We live to empower Broadband Service Providers of all sizes to become giants in their communities for decades to come.
For more information, visit
​

COMMUNICATIONS NETWORK ENGINEERING, INC.
Blake Griffin
The Communication Network Engineering team provides a full slate of broadband engineering services to rural cooperatives, privately held corporations, municipalities, and county governments. The services that CNE provides include COE Engineering, OSP Engineering, IT Services, Operations Assistance, Planning and Funding, Mapping, ROW and Permitting.
For more information, visit
​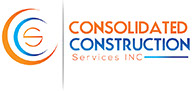 CONSOLIDATED CONSTRUCTION SERVICES, INC.
John Pudenz
jpudenz@consolidatedconstructionservices.net
Consolidated Construction Services has served a tri-state area for 22 years and managed by a long-term dedicated team. They are an underground utility construction company. They complete fiber builds: place pipe, fiber & splice.
For more information, visit
https://consolidatedconstructionservices.net/
​

CONSORTIA CONSULTING
Kim Stumpp
kstumpp@consortiaconsulting.com
Consortia Consulting has served the rural communications industry for more than thirty years and currently offers its diverse expertise to other rural utilities. We help our clients tackle financial, regulatory and management challenges, collaborating strategically to develop and implement plans that enhance their profitability and service to their customers.
For more information, visit
​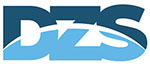 DZS INC.
Jac Simon
DZS Inc. is a global leader of intelligent, packet-based mobile transport, broadband connectivity, network orchestration and cloud-native automation solutions. With more than 20 million products in-service and customers and alliance partners spanning more than 100 countries, DZS is helping many of the world's most advanced and innovative service providers and enterprises leverage the power of 5G, 10gig fixed broadband, and software-defined networks to deliver cutting-edge services and lead in their markets.
For more information, visit
​

THE GALLOWAY GROUP
Erik Niceswanger
Galloway Group is your outside and inside plant product distributor. Our HDPE pipe is made in Ohio and designed for your projects and upgrades. We can help you with your everyday product needs.
For more information, visit
​

GOLDFIELD TELECOM
Doug Gabrielson
Goldfield Telecom is a value-added reseller located in the heart of Iowa. Our knowledgeable input and best of breed products with installation services assist to meet the demands service providers face today in a competitive market.
For more information, visit
INSIGHT EQUIPMENT
Tim Cramer
​

INTERSTATE TELCOM CONSULTING
Belinda A. Stark
Interstate Telecom Consulting, Inc. provides regulatory and financial telecommunications consulting services.
For more information, visit
JORDAN & ASSOCIATES, LLC
Rich Jordan
Telecommunications consulting and regulatory compliance.
​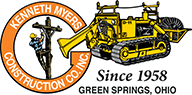 KENNETH G. MYERS
CONSTRUCTION COMPANY, INC.
Todd E. Myers
Kenneth G. Meyers Construction is a utility construction company in Ohio with its main office located in Green Springs, Ohio with satellite offices in Toledo and Washington Courthouse. We are a total turnkey telecommunications contractor in both copper and fiber outside plant construction.
For more information, visit
​

MID AMERICA COMPUTER CORP.
(MACC)
Chris Booth
More than 320 telecommunications companies from across the country trust MACC to meet their BSS/OSS needs.
For more information, visit
​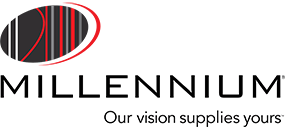 MILLENNIUM
John Christie
Millennium is your materials distributor for telecommunications products. From OSP to ISP materials, we stock over 1,000 items in our 10 distribution locations to meet your needs and keep your projects on-time and on-budget. We help you manage the details from materials management, leasing and financing options for capital equipment needs, to stocking what you need, when you need it.
For more information, visit
​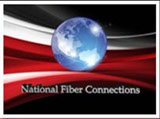 NATIONAL FIBER CONNECTIONS, LLC
Ken Oakley
kroakley@nationalfiberconnections.com
National Fiber Connections, LLC (NFC) is one of the nations
leading suppliers of DASAN Network products. NFC distributes
DASAN/DZS Fiber, NXG Pon Fiber Equipment, Montclair products, Lexington Ames Fiber Cable products, and associated management equipment. NFC, through DASAN, deploys FTTH products to homes and businesses. NFC has decades of successful experience in products, design, and manufacturing.
www.nationalfiberconnections.com
​

PREMIER BANK
Mark Ferris
First Federal offers a full line of commercial and residential banking/financial services to our clients over a footprint that enters NE Indiana, Southern Michigan to Ann Arbor, NW Ohio - extending south to Columbus.
For more information, visit
​

SIGMA TECHNOLOGIES, LTD
Ryan Hetrick
With an approach that is honest, systematic and adaptable, Sigma delivers practical solutions to a broad array of network technology and infrastructure projects. Sigma offers quality services for maintenance, compliance, expansion and new-build projects. From Fortune 500 to mid-size rural companies, we can enhance the performance and strength of your network facilities.
​

TELCOM INSURANCE GROUP
Todd Miller
Property and casualty insurance provider of the rural
telecommunications industry.
For more information, visit
​

TELCO SYSTEMS
Keith Chris
Telco Systems is a global leader in telecommunications, with over 40 years of experience in the design and development of high-performance network communications solutions. With its advanced software and hardware solutions, Telco Systems provides a revolutionary approach to the network edge for service providers, allowing them to offer the highest
levels of service innovation to customers. Operating on the cutting edge of technology, Telco Systems provides solutions for current carrier ethernet networks, as well as the latest NFV network architecture built to deliver the highest levels of service manageability and the best cost for performance.
For more information, visit
​

TOLY DIGITAL NETWORKS, INC.
Jill Jobson
Toly is proudly celebrating 25 years of providing voice
connections in rural America. We offer SIP and TDM
Long Distance along with hosted VOIP and DID's services. Thank you for trusting in us!
​

UTILITY SALES ASSOCIATES
Chris Moretti
chris.moretti@utilitysales.net
Utility Sales Associates is a manufacture representative sales force aligned with progressive partners to bring solutions to end user customers. Our focus is on Outside Plant Telecommunications and the Power Utility Industry. Utility Sales Associates solve problems while consistently meeting and exceeding our clients and partners goals.
​

VERTIV
Vertiv brings together hardware, software, analytics and ongoing services to ensure its customers' vital applications run continuously, perform optimally and grow with their business needs. As Architects of ContinuityTM, Vertiv solves the most important challenges facing today's data centers, communication networks and commercial and industrial facilities with a portfolio of power, cooling and IT infrastructure solutions and services that extends from the cloud to the edge of the network. Headquartered in Westerville, Ohio, Vertiv employs around 24,000 people and does business in more than 130 countries.
​

ZINGARETTI ENTERPRISES, LLC
Gary Zingaretti
gary@zingarettienterprises.com
Zingaretti Enterprises is a regulatory and strategic planning partner for independent telephone companies. Areas of focus include cost studies, average schedule settlements, regulatory
compliance filings, and valuations. Staff at Zingaretti
Enterprises has experience in providing expert testimony in state and federal regulatory and court proceedings. The company also assists with grant writing, universal service support, rate development and tariff preparation.
For more information, visit
​

ALTEC INDUSTRIES, INC.
Brian Pike
Altec is a leading provider of equipment and services to the electric utility, telecommunications, tree care, lights and signs, and contractor markets. We deliver products and services in more than 100 countries throughout the world. Since 1929, Altec has been a company committed to excellence. Our products are the industry leaders and consistently raise the
bar through innovative product design, integrated safety features, and continued dedication to total customer satisfaction.
For more information, visit
​

CLIFTONLARSONALLEN, LLP
Amanda Lewis
CliftonLarsonAllen LLP is a professional services network experienced in delivering integrated wealth advisory, outsourcing, audit, tax and consulting services. Established in 2012, it is the eighth-largest accountancy firm in the United States.
For more information, visit
​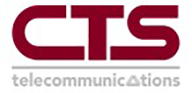 CTS TELECOMMUNICATIONS
Rick Setzer
CTS provides turnkey installations of OSP aerial, buried and underground copper and fiber optic networks and Infrastructure. CTS's Private Network Division provides Premise cabling and IT networks systems.
For more information, visit
​

ELECTRICOM INC.
Arik Lee
Electricom was founded to provide construction services to power and communications clients. We value safety, productivity and quality with safety being the highest priority. Our mission "Building utility infrastructure to improve quality of life in our communities."
For more information, visit
​
GCG Communications
GCG is a solutions based national distributor of broadband and wireless products and materials. GCG offers stocking, cut to length solutions and logistics services for all broadband solutions..
For more information, visit
​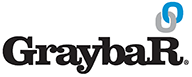 GRAYBAR
Alex Cook
Graybar is a leader in the distribution of electrical,
communications, security and networking products, and specializes in supply chain management and logistics services. Through its network of 289 North American distribution facilities, it stocks and sells products from thousands of manufacturers.
​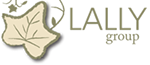 LALLY GROUP
Bradley S. Johncox, CPA
Lally Group is an accounting and business
consulting firm that specializes in the
telecommunications industry. It is through our
core values of Integrity, Innovation, Talent
Development and Accountability that we deliver
trusted services for a confident tomorrow. Our
services include: Strategic Planning, Executive
Coaching and Accountability, CFO/Controllership
services and Audit and Tax services. We pride
ourselves in having strong relationships with our
clients as we work to help them set and achieve
their business goals.
For more information, visit
​

LYNN
Mitch McAlpin
Trusted since 1964, LYNN manufactures Broadband fiber deployment products including armored cables, ruggedized splitters & pigtails, FDH cabinets, FTTx enclosures, MST terminals, field-installable connectors, and more. LYNN offers quick-turn services regularly providing 2 to 3-day lead times. Same-day shipping available on in-stock items.
For more information, visit
​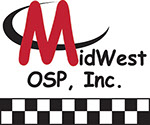 MIDWEST OSP, INC.
MidWest OSP, Inc. has over 50 years of experience in the outside plant network. Dedicated to serving customers with the highest quality products and services. We work with both the customer and manufacturer to create a relationship that keeps the customer focused on creating a "State of the Art" network.
For more information, visit
​

MULTILINK
Steve Kaplan
Multilink is an industry-leading designer, developer, and manufacturer of products for OSP and LAN PREMISE applications. Multilink manufactures a full line of fiber optic products including patch & splice enclosures, cables, assemblies, optical splitters, and cabinets. We also offer a large variety of fiber distribution hub cabinets and architectural raceway molding for your existing networks, 5G builds, and future network infrastructures.
For more information, visit
​

NEXTGEN SALES INC.
Roy Pifer
Nextgen represents firms such as Commscope, Fitel
(fusion splicers), Carsonite (marker posts), Copperhead
(tracer wire), United Poly Systems (HDPE Innerduct),
Penguin Data (web-based system management solutions), to meet all your fiber needs. Nextgen also offers custom laser engraving and promotional items.
For more information, visit
​

NISC
Todd Henecke
NISC is a leading provider of software solutions and
services for utilities and telecoms. NISC offers advanced integrated solutions featuring automated workflows, electronic approvals and more in areas of billing & customer service, accounting, engineering & operations, meter data management, payment channels, cybersecurity and eServices/ Apps. Today, more than 20 million consumers in all 50 states,
American Samoa, Palau, and Canada receive utility or
telecommunications services from companies utilizing our advanced information technology systems.
​

POWER & TELEPHONE SUPPLY
Vicki Everett
For five decades, Power & Telephone has solved supply chain challenges amid the change and convergence of multiple platforms. Supplying innovation is our core strength. We are here to help with any inside or outside telecommunications needs.
​

SHULTZ HUBER & ASSOCIATES, INC.
Steve Samples
Shultz Huber & Associates is an Ohio CPA firm that provides accounting, auditing, tax preparation and consulting services, including human resources and payroll processing. Our firm has been helping Ohio's telecommunications companies since 1982.
For more information, visit
​
SSA/SHEPPARD SPAETH ASSOC.
Debbie Spaeth
SSA is a Mfgr. Rep for FTTx Terminals, Enclosures, FDH.
Handheld Sets for testing Fiber, IPTV, VoIP, Wi-Fi.
Ground Testing Equipment. EV Charger Checker.
Eco-Friendly Natural Pest Deterrent.
Repair, Refurb & Calibration Services. Fiber Splicing Trailers
For more information, visit
​

TECHNOLOGY SUPPLY INC
Ray Brett
Technology Supply, Inc. is a wholesale distributor of com/data and osp products, both aerial and burial. Our 21,000 sq. ft. of warehouse space is located in Cincinnati, OH and we deliver locally plus we ship via UPS and LTL carriers throughout the country. Since we believe in stocking all materials locally this provides us nearly a 100% fill rate per order. Currently we supply many local enterprise contractors and the prime contractors for the regional telcos and we are always looking to expand.
​

TERRA STATE COMMUNITY COLLEGE
Jake Selvey
Founded in 1968, Terra State Community College is a
public community college located in Fremont, Ohio.
The college has introduced a new program in Utility
Construction, designed to educate students on building
and maintaining broadband infrastructure. The program
prepares students to apply basic engineering principles,
technical skills and standard construction practices in support
of engineers, construction contractors, internet service providers and other professionals engaged in the construction and maintenance of fiber optic networks.
For more information, visit
​

UNITEL INSURANCE
Ryan Keeley
Debbie Trusty
UNITEL Insurance works with over 600 communications companies nationwide. With our decades of experience exclusive to your industry, and specialized insurance products, UNITEL can design a complete approach for your business. Allowing you to concentrate on what you do best - serving your customer.
For more information, visit
​

VANTAGE POINT SOLUTIONS
Kevin Kloehn
Better broadband means better lives. Vantage Point helps you deliver on that promise through network engineering and consulting services tailored to your company.
From feasibility to the field, and beyond: VPS has the experts you trust, and the experience you need. We are the Broadband People.
For more information, visit
​

Jeff Brown
Walker is a national value added
distributor of network solutions and services for broadband providers, including wireline, wireless, MSO's, government and enterprise network operators. Walker's extensive range of products from over 400 suppliers facilitates carriers' delivery of high-speed internet, video, data and voice services to residential, business and mobile users. Walker supports numerous technologies, provides a host of physical plant products along with an extensive offering of professional services.
For more information, visit
​

ZYXEL COMMUNICATIONS, INC.
Bob McMillion
Zyxel, a pioneer in IP technology for over 30 years, provides a complete portfolio of multi-service LTS, fiber and DSL broadband gateways, home connectivity solutions, smart home devices, enterprise-class Ethernet switches, security and Wi-Fi equipment for small to mid-size businesses. Zyxel offers integrated, interoperable networking solutions backed by a domestic team of logistical sales, and technical support professionals, and broadband solution engineers.
For more information, visit